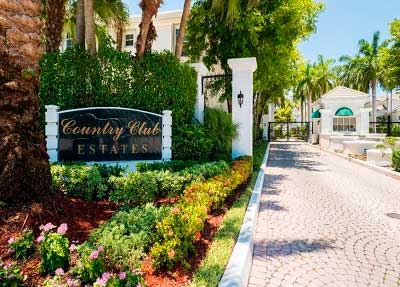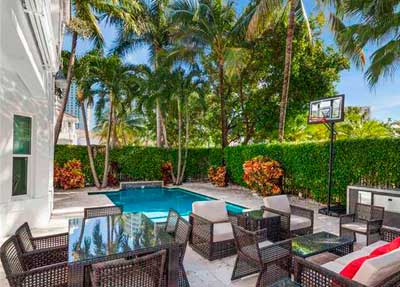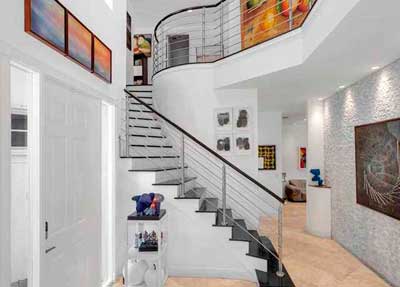 Aventura Estates Homes
Welcome to Aventura Estates Homes – Luxury Single-Family Residences at Country Club Estates
Discover the epitome of luxury living at Aventura Estates Homes, also known as Country Club Estates, located in the prestigious Aventura area of Florida, 33180. Nestled within a private, gated community, these exceptional single-family residences offer an unparalleled living experience.
Immerse yourself in the breathtaking beauty of the golf course and its captivating golf views that grace each home. With only 80 residences in this exclusive enclave, Aventura Estates Homes represents Aventura's most coveted address, offering a sense of privacy, exclusivity, and tranquility.
Each residence at Aventura Estates Homes is meticulously designed to provide an exquisite living space. Ranging from 3 to 6 bedrooms, these homes offer versatility and ample space for comfortable living. Built in 1994, they feature sizes ranging from 2,531 square feet to 3,645 square feet, catering to a variety of lifestyle preferences and needs.
The backyard of each home is a private sanctuary, complete with a full-size swimming pool. Enjoy moments of relaxation and recreation in the privacy of your own outdoor oasis.
Featuring a bedroom on the ground floor, the homes offer flexibility and convenience, serving as a second master suite or accommodating guests. Built-in speakers and exterior cameras provide enhanced functionality and security, ensuring a modern and sophisticated living experience.
Country Club Estates is ideally located on The Aventura Circle, granting residents direct access to the scenic walking and biking path, allowing for outdoor activities and leisurely walks.
Families residing in Aventura Estates Homes have access to the best schools in the area, including Aventura Charter School, Waterways Elementary, and Soffer High School, ensuring an exceptional education for children.
Conveniently situated between two major airports, Fort Lauderdale and Miami International, this development offers seamless travel options for both domestic and international destinations.
Take advantage of the proximity to houses of worship, shops, cafes, and parks, and indulge in the vibrant and fulfilling lifestyle Aventura has to offer.
Experience the height of luxury living at Aventura Estates Homes. Contact our dedicated team today to schedule a private tour and discover the extraordinary lifestyle that awaits you in this remarkable community.
Embrace luxury at Aventura Estates Homes – Where timeless elegance meets unparalleled living.
Aventura Estates Homes are luxury single-family residences also known as the Country Club Estates Aventura This home is located in the private, gated community of Country Club Estates. This home is golf course with gorgeous golf views. There are only 80 homes in the private enclave and it's Aventura's most coveted address. This residence features 4 spacious bedrooms and 3.5 baths. The backyard offers privacy as well as a full size swimming pool. There is one bedroom down and can be used as a second master. Home features built-in speakers and exterior cameras. Country Club Estates is located on The Aventura Circle, the walking/biking path.,Best Schools in area: Aventura Charter School, Waterways Elementary & Soffer High School. Walk to houses of worship, shops, cafes & parks. Also this development located between two airports Fort Lauderdale and Miami International Year Build 1994 Sizes from 2531 square feets to 3,645 square feets 3 to 6 bedrooms